Uncategorized
First Male Finisher – 2021 CBHA 5K Color Run | Run For A Cause
Frank Lopez was the first male finisher at our 2021 5K Color Run! He ran the 3.1 mile race in 23 min and 47 seconds!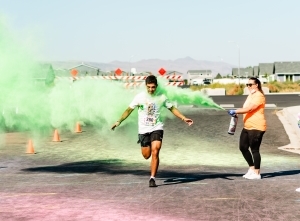 Frank is a 19 year old college student attending Washington State University in Pullman. "I'm training for the Marines, so I have been doing a lot of running recently with my brother," says Frank.
He has been coming to our Color Run every year since the beginning, but this is the first year that he attempted to actually run the whole distance.
How did you feel about the Color Run being in person again this year?
It felt great having the Color Run in person again! It was so awesome to see the community come out and have fun at this event!
What was your favorite part about the Color Run?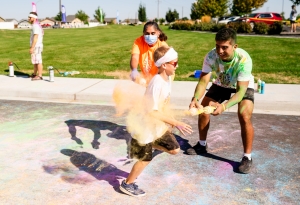 My favorite part about the Color Run was seeing people from all ages participate, especially the kids! You can truly tell they enjoy getting messy and have fun with all the paint colors.
We noticed you were throwing paint to runners at the finish line, why did you decide to stay back?
My mom, Maria Lopez, works at CBHA as a Custodian. So a few weeks prior, I had asked her if I could volunteer to help out after the race. I was able to spend some time with her and help throw some paint. I had a lot of fun!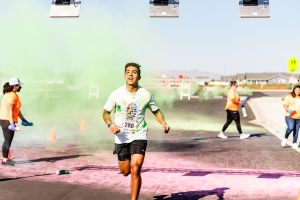 This run supports childhood wellness, was there anyone specific you were running for?
There wasn't anybody I ran for, but I knew this event was for a good cause. I love participating every year with my family. Especially with my dad, he loves running so I know this event means a lot to him.
Will you be joining us for next year's Color Run?
If I am able too, I will definitely participate again next year!